De zomervakantie loopt ook in Vlaanderen, dat stukje buitenland dat je tegenkomt als je naar Frankrijk rijdt, op zijn laatste benen en dat is een goed moment om nog eens wat video's van daar tot in Nederland te brengen.
We beginnen met Doped Up Salvations van sludgemetalband Stake (vroeger Steak Nr. 8). Dat is na Catatonic Dreams de tweede video in de aanloop naar het album Critical Method. In het najaar komt Stake liefst drie keer in Nederland spelen.
De hardrockers van Beyond The Labyrinth wisten ons eerder te verrassen met een mobieltjes-vriendelijke clip voor Brand New Start van de gelijknamige EP. Voor de tweede single, Shine, hebben ze twee video's: een voor de mobieltjes en een voor de laptop. Zoek de zeven verschillen!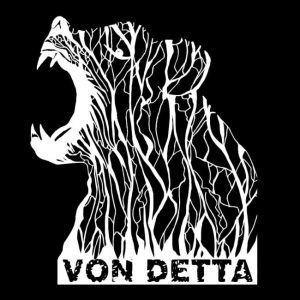 Von Detta mixt stoner met grunge en groovemetal. Hun Devil's Child moet jullie warm maken voor het album dat op 19 september uitkomt bij polderrecords. Live konden ze ons reeds overtuigen.
De thrashers van Lethal Injury komen nu pas met een video voor een track van hun debuutalbum Melancholia. Dat album kwam vorig jaar uit bij Wormholedeath.
Carrion heeft vandaag een clip klaar voor Defiled Sanity uit hun vorig jaar bij Mighty Music verschenen album Time To Suffer.
De hardrockers van Albert's Bastards hebben binnenkort nieuw werk in de aanbieding. King Size is het voorafje van het album Wine, Women & Song dat op 16 november losgelaten wordt op de wereld.
Ongeveer dezelfde vlieger gaat op voor The Curse Of Millhaven. Shelter is de voorbode van hun tweede album. Dat zal Thresholds gedoopt worden en komt uit bij Dust & Bones Records in Europa en bij 10-54 in Australië.