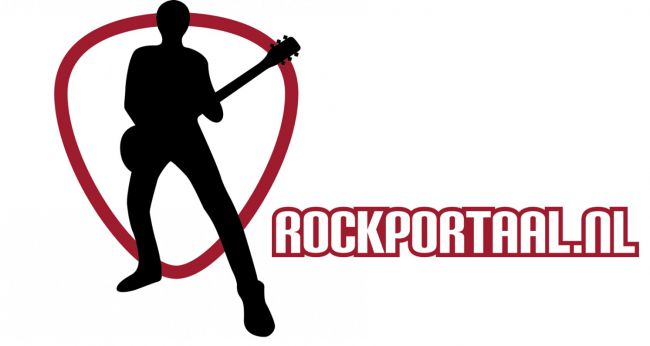 Selkies
Selkies heeft van de gelegenheid gebruik gemaakt om weer een video op te nemen. Deze maand had de band een dikke show staan als supportact voor Dog Eat Dog maar de omstandigheden zorgen ervoor dat dat nu niet door gaat. Wanneer je niet kunt spelen, ga je andere uitlaatkleppen benutten. S.E.L.E. is de nieuwe lyricvideo van de band en bestaat uit beelden van het opnameproces en nog wat extra's. Je kunt nu meelezen met de teksten en kan misschien eens doorgronden waar ze het nu allemaal over hebben.
Spoil Engine
Met Iris Goessens in de gelederen, weet het Belgisch-Nederlandse collectief Spoil Engine al een paar albums te overtuigen met hun metalcore. Onder de vlag van Nuclear Blast Records werd het album Renaisssance Noire vorig jaar uitgebracht. Het eerste album als viertal. Maar van enig inkakmoment was en is geen sprake. Van het laatste album is nu een video bij de compositie Golden Cage uitgebracht.
"Ook Golden Cage kan omschreven worden al seen compositie met veel contrast. Het stemgeluid van Iris is warm en zuiver en Steven laat zijn gitaar bijna op een bluesy manier 'huilen'. Aanvankelijk lijkt het of je met een ballad van doen hebt, maar de deksel gaat zeker van de pan richting het einde van de compositie." (Rockportaal)
In Hearts Awake
In Hearts Wake zal op 7 augustus het nieuwe album Kaliyuga uitbrengen. Van dit nieuwe album heeft de band een single met video vrijgegeven. In Hearts Awake is bekend om hun zorg voor de natuur.
"During the recording process we measured every power socket, counted every light, pound of freight, food consumption, driving mile and airfare taken. We were then able to find the total carbon footprint and offset it by supporting a rewilding project in Australia on First Nations land" zegt frontman Jake Taylor. "Our mission to help support and sustain life on earth has made us realise that less is more. Many industries are evolving, and as musicians we feel it's time to do our part. It's been challenging to navigate the retail hurdles, find sustainable materials and successful companies that embody our ethos, but through a bit of research we've discovered that there are many solutions out there".
Long Distance Calling
Van het nieuwe album How Do We Want To Live? komt de video van Hazard van Long Distance Calling. Vanaf 26 juni is het album beschikbaar via InsideOut Music.
De band zegt over het album: "We are all going through crazy times right now and we were thinking about postponing this news for a couple of months. But we have the feeling that our new album, "How Do We Want To Live?", is a great companion for the current situation and our lives. We started recordings back in February and finished it during the lockdown. This alone makes it a special chapter for us, but we also expanded our musical cosmos without neglecting our well known trademarks.  
The album deals with the coexistence of man and machine, shining light on some currently (frightening) relevant aspects. We are incredibly proud of what we have achieved and we say thank you to everyone involved on this journey. Many of you have already asked how you can support us. We have a pretty simple answer: get the new album! We put a lot of love and effort into this baby and can´t wait to finally share it with you. Stay healthy! Peace LDC"
Signum Regis
Given Up For Lost is de eerste single van de nieuwe EP van Signum Regis die later dit jaar uit moet komen. Het zal het album The Seal Of A New World opvolgen en is de tweede release met de nieuwe zanger Jota Fortinho.
October Ends
Zodiac is de titel van het nieuwe album van het metalcorekwintet October Ends. Bij de nieuwe single Iridescent heeft de band een video geschoten.
"'Iridescent 兎' is one of the hardest hitting tracks from the Zodiac album. It's about getting back up after each fall and being able to move forward. Even though we go through a lot in life, it only makes us stronger when we're able to pick ourselves back up."
Voices Of Ruin
Met de nieuwe video The Undoing laat Voices Of Ruin Wacken toch even terugkomen dit jaar. De compositie zal te vinden zijn op hun derde album Path Of Immortality. De groep uit Californië heeft het liveoptreden op Wacken Open Air opgenomen om nu uit te brengen.
Zanger David Barrett, "'The Undoing' was the first song that was written for our new album, and it's been part of our setlist for some time now. It has evolved a little from when we first wrote it, and the crushing production brought the song to the next level! Rafael [Ortega of Ecliptic Visions Prod.] did a great job blending the footage of us performing the song to make a cool music/live video. There are also some audio clips in the beginning and at the end, including Eric Dow (Wacken Metal Battle USA, Helsott) announcing us as we began our set. Wacken was a dream come true, and to be able to release the live footage along with the premiere of 'The Undoing' at the same time is perfect! We can't wait for fans to hear the rest of the new album!"
Katatonia
Het album City Burials van Katatonia is uit. Met The Winter Of Our Passing brengt de band de derde single uit met een daarbij passende mooie video. Eerder al kon je kennismaken met het geluid middels de singles Lacquer en Behind The Blood.