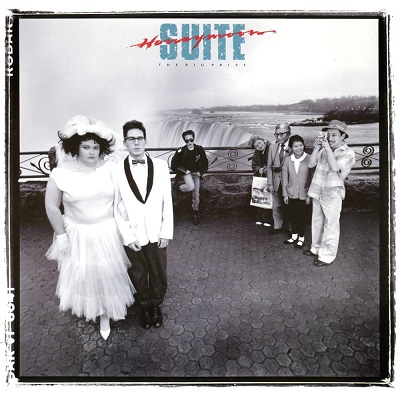 Je kent het wel. Dat album dat steeds weer in je playlist verschijnt. Een plaat die herinneringen oproept. Een klassieker die bekend of onbekend is voor het grote publiek. Rockportaal gaat de komende periode regelmatig een recensie van een classic album plaatsen. Deze keer de AOR/ melodieuze rock band uit Canada die hitnotering na hitnotering in eigen land aan elkaar reeg.
Het gaat zelfs zover dat Bad Attitude voorbij kwam in de toen bekende televisieserie Miami Vice. Terecht, want de Canadezen weten zeer aanstekelijke rockmuziek te maken. Een van de grootste troeven is het gemak waarmee de band toegankelijke nummers weet te schrijven. De zang van Johnnie Dee heeft het juiste ruige timbre zonder het melodieuze bereik te verliezen. Het uitstekende gitaarwerk van Derry Grehan zingt daar heerlijk langsheen. De band weet echter ook de keyboard van Ray Coburn perfect te integreren. De drum en baspartijen zorgen voor het juiste ritme. Het zorgt aan de ene kant voor een typisch jaren tachtig geluid maar vreemd genoeg blijft de muziek voor mij toch ook tijdloos. Dat komt door de spelvreugde, de kwaliteit van het samenspel en de geweldige nummers. Bij mij staat Honeymoon Suite nog steeds regelmatig aan tijdens mijn langere autoritten. De dynamiek van de muziek slaat dan namelijk extra aan. Het is dan ook lekker meebrullen op deze muziek. De simpele maar effectieve refreinen vragen daar gewoon om. De band had waarschijnlijk commercieel gezien (nog) hogere ogen gegooid wanneer men in de Verenigde Staten was geboren. Nu bleef het succes vooral groot in het eigen thuisland. Eigenlijk vreemd, want nummers als Bad Attitude, Feel It Again (die overigens ook in de USA weet te scoren) en Lost and Found horen het overal goed te doen. What Does It Take is een van de betere rockballads over liefde. Dit is meezingen voor iedereen met een beetje gevoel in zijn/ haar lijf. Wounded is ook al zo'n fijne meezinger. De muziek blijft net als de rest van de nummers direct in je hoofd rondzingen. De fluit van Ian Anderson (Jethro Tull) op All Along You Knew geeft dit nummer net dat beetje extra's. Afsluiter Take My Hand is een melancholisch hoogtepunt. Mooie en passende afsluiter van een prima plaat.
Honeymoon Suite weet AOR/ melodieuze rock tot een ongekend hoogtepunt te brengen. Wat mij betreft doen ze dat al vanaf hun debuut Honeymoon Suite (1984) en zette men dit door op de net zo uitstekende albums Racing After Midnight (1988) en Monsters Under The Bed (1991). Daarna werd het stil rond de band totdat in 2002 Lemon Tongue verscheen. Ik ben toen niet meer aangehaakt. Geniet echter nog steeds van de genoemde albums.