Het moderne metalcore stramien schrijft een combinatie van breakdowns, harsh en cleans vocals voor. Wat dat betreft voegt dit nieuwe album van Currents niet veel toe aan het genre. De uitvoering is echter wel zeer sterk.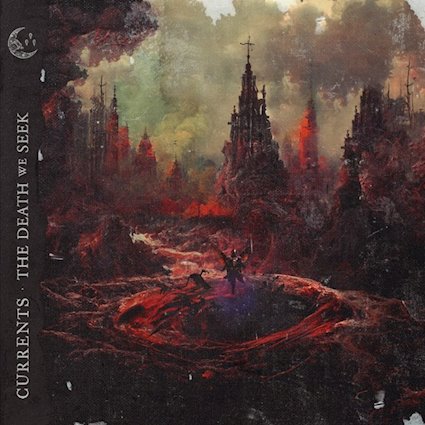 Als schoolvoorbeeld van de kwaliteiten van deze band zou ik graag Remember Me naar voren schuiven. Een melancholische intro gaat over in een crunchy riff, gevoelige zang en dan wanhopig geschreeuw. Het is die knappe verweving van alle elementen die metalcore tof maakt die mij het album doen prijzen.
De clean vocals van Brian Wille op nummers als Guide Is Home en Unfamiliar zitten vol sterke hooks. Het is die zijdezachte klank die zorgt dat de volgende growls dubbel zo hard binnen komen. Het gitaarwerk is technischer dan van de gemiddelde metalcore band, met als uitschieter bijvoorbeeld Over And Over. Ze zijn niet bang wat dissonante geluiden te produceren of een incidentele proggy solo. Toch is er genoeg ouderwets lowtuned staccato gehak te horen op nummers als The Death We Seek en So Alone om live voor wat moshpits te zorgen. De wat meer elektronische geluiden zoals op Living In Tragedy blijven voldoende op de achtergrond zodat ze wat toevoegen, in plaats van afleiden van de metal basis.
Een goed uitgebalanceerd metalcore album.