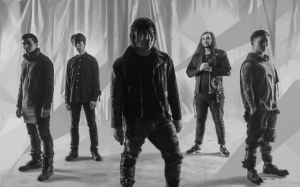 Defying Decay heeft al wat harten gestolen in Azië maar zijn nu klaar om de rest van de wereld te veroveren en stappen daarmee in de voetsporen van Crossfaith en Coldrain.
De band heeft een video van de single Ghost uitgebracht. Het is een wat melancholische ballad waarvan de tekst geïnspireerd is door het verliezen van iets dierbaars en de herinnering er aan.
De video zit vol met visuele accenten die op het eerst gezicht soms niet meteen zichtbaar zijn. Ghost is afkomstig van het album Metamorphosis dat in 2019 uitgebracht zal worden.
Speaking about the single and video, vocalist 'Jay' Poom Euarchukiati says:
"The song was inspired by anime blockbuster "Your Name" and is probably our first attempt at writing a song that's about a relationship. "Ghost" is really about the idea of loving someone that doesn't actually exist, isn't there or the same anymore. The video performance is meant to be a bit more abstract and was inspired by the likes of The Prodigy – you can't see too much of our faces, and we used 90s dance / rave scene lasers to light up the dark room. The shoot took place in a World War I Bunker and provided the perfect cold, dark vibes we wanted for the video. This upcoming album is our journey. A journey that's tested us, changed us and changed us, changed us as people, changed us as artist. This has been our metamorphosis. We speak through our music and we want to share it with the world. This is DEFYING DECAY".