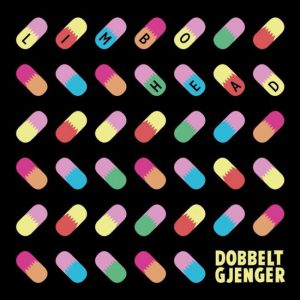 De Noorse band Dobbeltgjenger (dubbelganger) is een beetje een buitenbeentje. De roots van de band liggen in de psychedelische rock, met uitstapjes naar progrock en jazz, maar op het nieuwe album Limbohead lijken ze op een kruising van The Nits, de Red Hot Chili Peppers en Millionaire.
De nieuwe sound van de band omschrijven ze zelf al eclectisch, maar daar kan je nog alle kanten mee op. Van The Nits lenen ze de soms vreemde hooks en het algemene unheimliche gevoel in de songs. Met de Chili Peppers hebben ze die soms funky gitaartjes gemeen en met Millionaire de stoner-riffs als het gaspedaal wordt ingedrukt.  Ook moet gezegd dat de stem van Vegard Wikne een beetje lijkt op die van Anthony Kiedis. Zelfs het gitaargeluid gaat soms in de richting van dat van John Frusciante, maar bij Dobbeltgjenger ontberen ze wel nog zijn geniale riffs en licks. Maar het is de combinatie van al dat moois dat deze Noorse band zo uniek en interessant maakt. Een ontdekking voor wie al eens buiten de lijntjes durft kleuren.
Locking My Doors zou wel eens de Under The Bridge van Dobbeltgjenger kunnen zijn. Andere prachtige tracks zijn In Limbo en Radio.