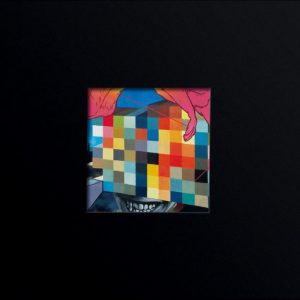 Je neemt nogal een artistiek risico wanneer je een klassiek album in zijn geheel covert. Er is immers een reden dat dat album klassiek geworden is, en je kunt het dus bijna per definitie niet overtreffen. Laat staan wanneer je het klassiekste aller albums covert.
En toch heeft Kyle Shutt, gitarist van The Sword, het gedaan met Dark Side Of The Moon. Onder de naam Doom Side Of The Moon heeft hij muzikanten bijeengebracht van niet overdreven aansprekende namen van bands als Brown Sabbath, Black Joe Lewis en Croy & The Boys. Eerlijk is eerlijk, ik had vooral een matig geproduceerde versie in trage, zware riffs verwacht, maar Shutt en co hebben er heel wat meer mee gedaan dan domweg een vette Black Sabbath-saus eroverheen leggen.
Met engineer Stuart Sikes (o.a. White Stripes) hebben ze een geluid neergezet dat de sfeer van het origineel behoudt. Daarbij komt dat de zang en koortjes niet ineens het geluid van metalsirenes worden, maar juist vrij dicht bij de ingetogen zang van David Gilmour blijft.
Bij het begin van het album, in Speak To Me en Breathe (In The Air), moet je de verschillen met een zaklampje zoeken, maar volgens mij is dat precies waarom Doom Side Of The Moon werkt, ook wanneer zoals in Time, Money en Eclipse moddervette gitaarriffs en de jankende gitaren opduiken.
Uiteindelijk is Doom Side Of The Moon meer een progversie met her en der heavier gitaren dan een heavy metal-versie van een progklassieker. Dat zal sommigen tegenvallen bij deze titel, maar ik vind het een goede keuze geweest. Dit is een mooi eerbetoon, in plaats van de brute slachting die het ook had kunnen worden.