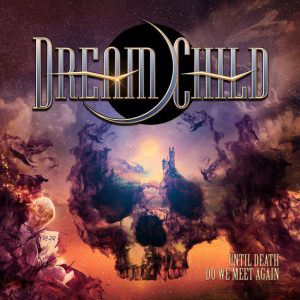 Een overweldigen rockalbum vol energieke composities.
Dream Child is een band die bestaat uit vijf grote namen uit de muziek wereld. De band bestaat uit zanger Diego Valdez (Helker), gitarist Craig Goldy (ex-Dio, Giuffria), gitarist/toetsenist Wayne Findlay (MSG), bassist Rudy Sarzo (ex-Quiet Riot, Ozzy, Whitesnake, Dio) en drummer Simon Wright (ex-AC/DC, Dio, Operation: Mindcrime). Vijf mannen die hun sporen in de muziek al lang verdiend hebben.
Goldy richt de band na een discussie met Frontiers directeur Serafino die hem uitdaagt muziek te maken in de stijl van Rainbow's album Rising. Goldy neemt de uitdaging aan en begint met componeren. In zijn achterhoofd zitten de lessen en aanwijzingen die hij in de loop van de jaren van Ronnie James Dio gekregen heeft. Goldy wil muziek componeren die The Master, zoals hij Dio noemt, trots zullen maken.
Het resultaat is een twaalf nummers tellend eindproduct, goed voor zeventig minuten muzikaal genot. In de nummers Under The Wire en You Can't Take Me Down horen we onmiskenbaar de invloeden van Dio. Ook in andere nummers komen dergelijke herkenningspunten voorbij, net die ene melodielijn, dat koortje of die intro. Het is een album waar Dio ongetwijfeld trots op zou zijn.
Nummers als Playing With Fire, Midnight Song en One Step Beyond The Grave gaan door op de ingeslagen weg. Het album brengt herinnering boven aan de begintijd van Rainbow en de eerste albums van Dio. Kort samengevat is dit een perfect album voor de fans van het werk van Ronnie James Dio, een zogenaamde no-risk aankoop.