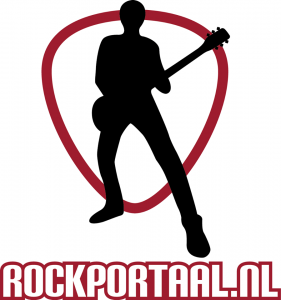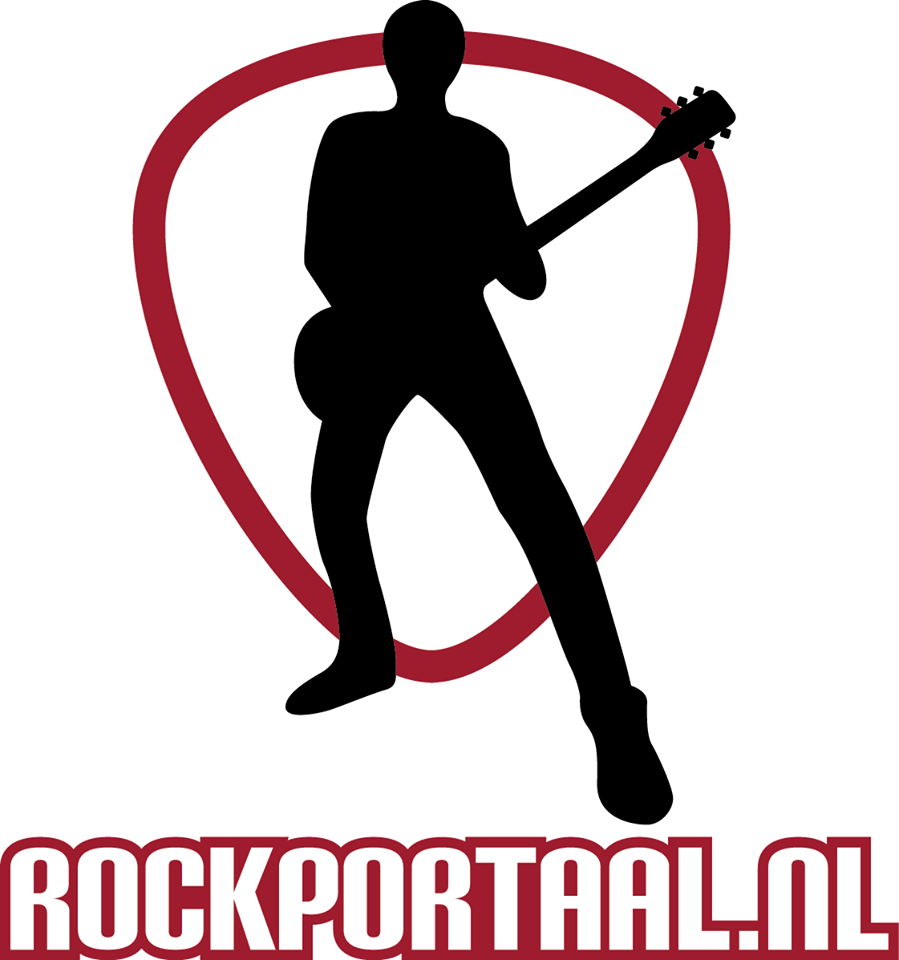 Elyne
Mijn favoriete Italiaanse metalcoreband Elyne heeft vandaag de nieuwe single Ephemeral uitgebracht. Zoals verwacht heeft ook deze nieuwe single alle elementen die bekend zijn van de band. Stevige grunts die omlijst zijn door een vette riff, heldere zang die de refreinen invult en strakke grooves.
Electric Callboy
Electric Callboy is bezig met het veroveren van Europa. Afgelopen week stonden de heren voor twee uitverkochte zalen in 013 en in de rest van Europa kan er ook geen Electric kip meer bij in de zaal. De komende zomer headlinen ze Alcatraz Metal Festival en ook dat zal ongetwijfeld één groot feest worden. Van het laatste album Tekkno is nu de single Tekkno Train beschikbaar als single.
Destiny Inveiled
Destiny Inveiled is een metalband uit Turku, Finland. De band combineert diverse subgenres uit de metal in hun muziek, hoewel de nu-metalelementen ruimschoots aanwezig zijn. Sterke refreinen gebouwd op heftige laag-getunede riffs zetten de toon bij DI.
Destiny Inveiled: "What happens when a person breaks down? Is recovery possible or is there just a pile of ash, gone and forgotten after the wind has wept? Will anyone remember the lost one who once was among us? Do not burn your temple."
Symphony Of Sweden
Een jaar geleden bracht Symphony Of Sweden het tweede album Sainst Of Yesterday uit. Sindsdien is er een hoop gebeurd. De single Will She Fight haalde de 1 miljoen streams. Hoewel er nog geen derde album komt, wilden de beide heren (Linus "Lee" Wester en Pontus "Evan" Hagberg) van SOS de fans verrassen met een EP met daarop twee nieuwe en twee geremasterde composities. Voor Get Out Of My Mind werd ook een video gemaakt.
Lee: "I wrote the lyrics for 'Get Out Of My Mind' a long time, like 2 years ago, but I didn't have music for it. It's about when you reminisce about a lost love. You think about the good parts and it haunts you. And you can't get them out of your mind. So, the idea and the story were there, but not the music. But one day, a couple of weeks ago Evan wrote me and said: 'Now I got it!' And he had made it perfect. 
In the video, it's me remembering her. And I'm struggling, I'm haunted by her because I can't stop thinking of her. The other new track is 'Down and Counting'. I love this song. It's hard, fast, and angry. As I have talked about it before, I got really sick for a long time, I met a lot of doctors. I lost my voice and got some extreme pain. My personal life sucked. It was a very dark time in my life. I started to have some really bad thoughts. But something came over me and my mind changed and I said: hell no, this is not the end!
So, in this song, I see myself like in the boxing ring. I'm Rocky Balboa and keep getting hit again and again. I'm down and counting, but I still get up. This is my survival song, and I'm extremely happy with it."
Evan: "For the music, it was time to make a track a little more uptempo than the previous singles. And the chorus turned up pretty nice with a wall of sound kind of vibe. 
We actually have had the embryo of the track including the music for some time. But after going back and forth between different versions we recorded new drums played by Niklas 'Bullen' Bengtsson and then everything fell into place! There are four tracks on this EP and except for 'Get Out Of My Mind' there's another brand new track, 'Down and Counting' as well as two improved mixes of 'Just Let It Bleed' and 'Lay Them Down (A broken son's cry)'. I was not perfectly happy with the mixes and mastering of those two tracks previously, so it was an opportunity to improve on them as well with this release. For 'Down and Counting' I sent Henrik Bodin-Sköld a drum arrangement and some thoughts about the vibe I was after, and he came back with really cool guitars which Lee then could make a top line to."
Hoe zien de heren de toekomst voor zich?
Evan: "We are always working on new tracks, but it is hard to say when our third album will be out. Probably after the summer, but before the end of the year."
"And hopefully we can soon also go on a big tour" voegt Lee er aan toe.
I See Aura
Metalcore met een progressieve en technische twist. Dan luister je naar I See Aura. Je zult het allemaal herkennen in de nieuwe single Pyramid Sky. Sterke ritmes worden vergezeld van djent-elementen en brute zang.
Zanger/bassist Josh Hinch: "'Pyramid Sky' is the conspiracy that the sky is a hologram and that we are experimental specimens of a high Extra-terrestrial being. These lyrics talking about the deep roots of life and existence as a whole. It then moves into speaking about the force of nature and survival. We can only change so many things as individuals with a corrupted system that constantly fails."
Mystery
Het Canadese progressieve collectief van Mystery brengt op 5 mei het negende album Redemption uit met daarop acht nieuwe composities. Dat betekent in hun geval 74 minuten met pure mysterieuze muziek.
Het laatste studioalbum Lies And Butterflies stamt alweer uit 2018. Sindsdien bracht de band nog wel twee live-albums uit en de 'anniversary-editie' van de EP uit 1992.
De band start deze maand met een 7-daagse tour waarbij ze op 11 april in  Amsterdam en op 12 april in Tilburg staan.
Agarwaen
Agarwaen is in 2006 opgericht. Na de EP Vrykolokas viel de band alweer uit elkaar. In 2019 was er de opleving en bracht Agarwaen het debuutalbum Dottore I uit. In 2020 ging Vryko op zoek naar nieuwe leden voor de liveshows en het nieuwe album. Vooral de zoektocht naar een goede nieuwe zanger bleek heel moeilijk. Drie dagen voor de opnames van het album besloot Vryko dan maar zelf de zang voor zijn rekening te nemen en dat bleek de beste keus. In 2021 werd het album Channel: Lunacy opgenomen en afgelopen maand uitgebracht.
Redemption
Redemption zal op 17 maart het nieuwe album I Am The Storm uitbrengen. Met Remember The Dawn kun je verder kennismaken met deze band.
Defamed
Nog even lekker zwaar grunten en je laten vermorzelen door een goede portie stevige metal. Dan ben je bij Defamed aan het goede adres. De nieuwe single Divinities is heavy.
Tankard
Duitsland en thrashmetal. Dat is altijd een goede combinatie en Tankard hoort zeker bij de top van het genre bij onze oosterburen. Van het album Pavlov's Dawgs is de single Beerbarians van een fraaie video voorzien.
Simon: "The new animation video for Tankard "BEERBARIANS" is already the 11th successful collaboration between Flori from Reaper Entertainment and the animation students of RMIT Melbourne in the Bachelor of Design (Animation & Interactive Media) course. And – it's already the THIRD animated video we made for our favorite band TANKARD! – see also "Fooled by Your Guts" (2014) and "Don't Bullshit Us" (2018).
This latest video was created from July 2022 to February 2023, with large and small contributions from a total of 49 current animation students. The challenge for the students was to create an epic world for the BEERBARIANS, including the beloved Tankard mascot. And – they did it! Enjoy the epic adventures of TANKARD the BEERBARIANS!"
Rise Of The Northstar
Atomic Fire brengt op 7 april het nieuwe album Showdown van Rise Of The Northstar uit. De nieuwe single Third Strike gaat vergezeld van een leuke karaoke video.
"Shi is back. Indestructible and impalpable. The yokai persona weaves its web on this song and its presence grows exponentially until becoming omnipotent: "call me Armageddon, destroying all questions."
"It's inspired many of our peers before, but we had to make a song that would allow us to release all the rage and frustration accumulated over the last years. Third Strike was born." – Rise Of The Northstar.