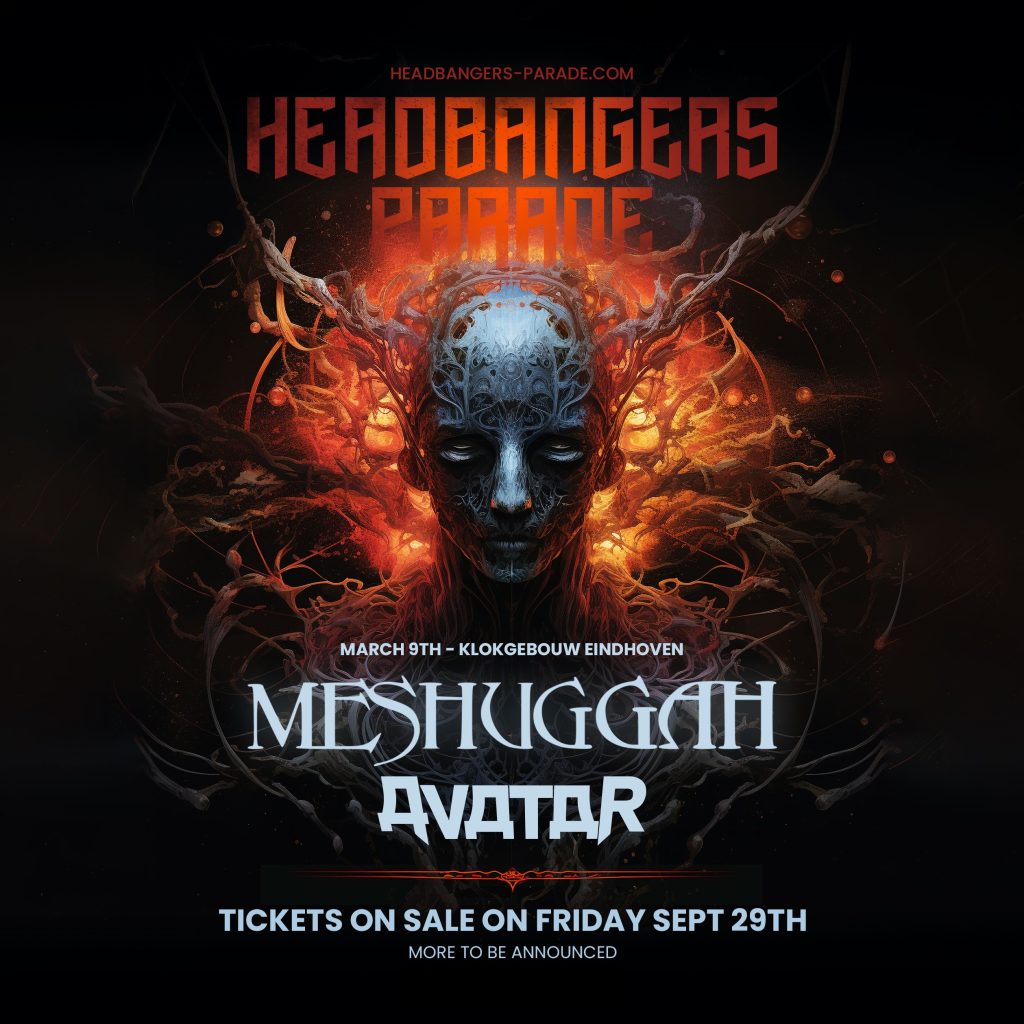 Op 9 maart 2024 zal de Headbangers Parade weer plaatsvinden in het Klokgebouw Eindhoven. Het is de tweede keer en de organisatie heeft vandaag met trots de eerste twee headliners bekend gemaakt.
Op het podium zullen zowel Meshuggah en Avatar hun opwachting maken.
Tijdens de Headbangers Parade wil de organisatie hun passie met jullie delen. Een passie om een ultieme heavy-ervaring te leveren. Na het succes van de eerste editie staan ze te trappelen om de tweede editie nog intenser en onvergetelijk te maken..
Dit zou je moeten weten over de line-up:
1. Meshuggah:
You know them for their groundbreaking polyrhythmic grooves and technical precision that will leave you speechless. This show is a part of their highly anticipated EU club tour, promising a performance that will set the bar for metal excellence.
2. Avatar.
Hailing from Sweden, Avatar is a band renowned for their fusion of melodic death metal and theatrical stage presence. You can expect an electrifying performance that will have you headbanging all night long. Catch them exclusively at Headbangers Parade as part of their EU club tour!
Details:
Date: 9 maart 2024
Venue: Klokgebouw Eindhoven
Location: Eindhoven, Netherlands
Ticket Information:
Tickets zijn verkrijgbaar vanaf vrijdag 29 september om 11.00 uur.