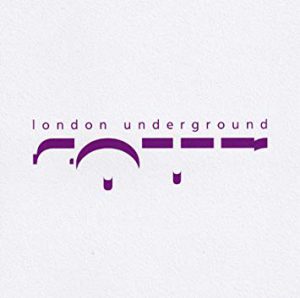 Laat je niet op het verkeerde been zetten. En google al helemaal niet op de naam van deze band, London Underground. Ondanks dat de bandnaam zo Engels is als het maar zijn kan komt dit trio toch echt uit Italië. De naam van de band is ontleend aan de muziek die in de zestiger jaren werd gespeeld in de toenmalige 'underground' scene. Het trio is in 1998 opgericht door Daniele Caputo, drummer en zanger van de Italiaanse groep Standarte. Een band die muziek maakte in het straatje van jaren zeventig bands als Grobschnitt, Jane en Birth Control.
De band is niet bijster productief, getuige de slechts drie albums London Underground (2000), Through a Glass Darkly (2003) and Honey Drops (2013) die tot op heden werden uitgebracht. Maar nu ligt daar het zalige vierde album Four. Het trio kent min of meer hetzelfde geluid als eerder genoemde Standarte. Intense door authentieke toetsen gedomineerde muziek. De invloeden variëren daarbij van Bigelf, Pink Floyd, King Crimson, Atomic Rooster, Caravan, Argent tot aan The Beatles.
Four is absoluut het eldorado en walhalla voor de liefhebber van vooral retro toetsen. Ik kan het niet laten om het toetsen-arsenaal van de band te noemen. Hammond L100, Hammond M3, Hohner Clavinet, Fender Rhodes 54, Logan Strings en Moog Prodigy. Maar wat te denken van de Fender Precision en een Rickenbacker 4003 basgitaar alsmede Hayman en Ludwig drums?
Het album telt tien instrumentale pareltjes met een totale speelduur van 55 minuten. Maar mag je deze nummers progressieve rock noemen? Is het psychedelisch, jazz, Canterburry of soms acid? Ik noem het meer experimenteel maar tegelijk toegankelijk, aangenaam retro, ontspannend en ont-zet-tend plezierig. Het geluid blijft trouw aan muziek van eind jaren zestig en is een waar feest voor de liefhebbers van Hammond, Mellotron, Moog en vette basgitaar. London Underground is mijn ontdekking van 2018 en Four een van de beste albums die ik dat jaar mocht beluisteren.