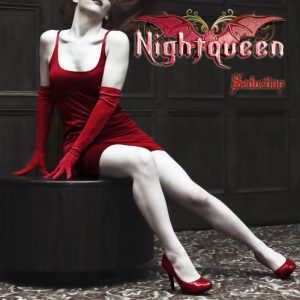 Het derde album van de power metal groep uit Belgie, in een geheel vernieuwde samenstelling.
Na de release van rEvolution in 2014 besluit gitarist Rex Zeco de bezetting van de band drastisch om te gooien omdat hij er van overtuigd was dat de band nog beter kon worden. Zangeres Keely Larreina moet door een ernstig ongeluk noodgedwongen de band verlaten en wordt vervangen door Hellen (Hélene) Heart.  Gitarist Adagio verlaat ook de band en zijn plaats wordt ingenomen door Cosi Matrigiani. De band wordt volledig gemaakt door bassist Paddy Lee, toetsenist Gio Zuccari en drummer Andy Hermans.
Na de instrumentale intro Power Infusion knalt Energy uit de speakers. Heart heeft enorm veel volume in haar stem en weet dat goed te controleren. Het is een lekker uptempo rocknummer met stevig drumwerk en snelle gitaren. De nummers denderen over de luisteraar heen, het is een orkaan van geluid. Stevig, scherp en melodieus met hier en daar een klein rustpuntje.
De band is zeker gegroeid sinds het vorige album, de vocalen van Heart gaan van laag naar hoog en ze laat zich niet onbetuigd in de harde nummers. maar ook in de wat rustiger stukken van Fuel The Fire en In Flames laat ze horen dat zij over een geweldige zangstem beschikt.
Het derde album is een aanrader, er staan sterke composities op en de band klinkt hechter dan voorheen. Silence And Tears begint met een rustige piano intro maar blijkt dan toch weer niet de ballad te zijn die de luisteraar verwacht. En dat is mooi, een band moet weten hoe het haar publiek moet verrassen. Een bijna vol uur aan dampende, stampende power metal, dat is het nieuwste wapenfeit van Nightqueen.