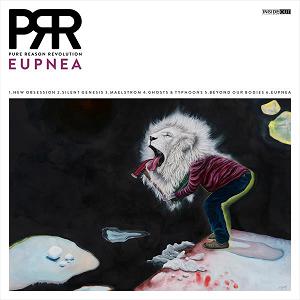 Nadat Pure Reason Revolution in 2019 opnieuw bij elkaar kwam, heeft de Britse band rondom Jon Courtney en Chloë Alper bekend gemaakt dat zij na 10 jaar een nieuw album uitbrengen, getiteld Eupnea.
Pure Reason Revolution hield er in 2011, na het uitbrengen van het derde album Hammer And Anvil, mee op. Op 22 juni 2019 speelden ze al hun eerste show op het Midsummer Prog Festival in Valkenburg, waar ze hun debuut The Dark Third uit 2006 integraal speelden. Nu hebben ze onthuld dat hun vierde album Eupnea op 3 april 2020 via InsideOut Music verschijnt.
Het duo zegt in een verklaring: "We hebben ons aan ons manifest van geen muzikale grenzen gehouden en het resultaat was Eupnea. We keren terug naar een meer progressief geluid met woeste gitaren, donderende drums en de gestapelde harmonieën die ons ons kenmerkende geluid geven. We zijn verheugd om het live te spelen."
De albumhoes is van kunstenaar Jill Doherty. Het album wordt uitgebracht als cd digipak, dubbel lp met cd en op digitale en streaming-platforms.
De tracklist is als volgt:
New Obsession (05:09)
Silent Genesis (10:20)
Maelstrom (05:44)
Ghosts & Typhoons (08:45)
Beyond Our Bodies (04:28)
Eupnea (13:23)
Pure Reason Revolution geeft deze zomer twee shows: op Night Of The Prog in Duitsland op 17 juli 2020 en op de Britse Ramblin 'Man Fair op 18 juli 2020.