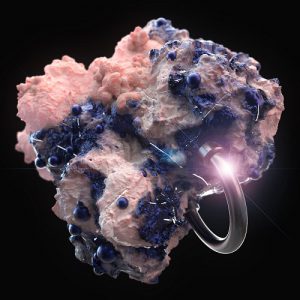 Shell From Oceanic is een instrumentaal progressief kwartet uit Porto (Portugal). Opgericht in 2010 bestaat de band uit César Ramos (gitaar), Cláudio Frank (gitaar), Luís Correia (basgitaar) en Luís Neto (drums). In 2014 werd het debuut schijfje Ambivalence uitgebracht, waarna wij na een pauze van vier jaar worden geconfronteerd met opvolger How To Let Go.
De muziek van de Portugezen is bestemd voor de oren van de fijnproever. En daar zijn er veel van onder de liefhebbers van progressieve muziek. How To Let Go is een bonte verzameling van stijlen die willekeurig aan elkaar geplakt lijken te zijn. Ik zeg 'lijken', want er zit wel degelijk een gedachte achter. Die gedacht is ontsproten uit de zogenaamde minimalistische en ambient muziek. Denk daarbij aan Bass Communion van Steven Wilson. Verwacht dan ook geen makkelijk te verteren kost, easy listening of muzikaal behang. Nee, voor de zeven nummers op deze half uur durende cd moet je écht gaan zitten.
De stijlen die je langs hoort komen variëren van jazz tot metal, fusion, ambient en avant garde. En dat alles in een sterk elektronische sfeer. Vooral dat laatste is wonderbaarlijk of beter gezegd opzienbarend wanneer je naar de bezetting met twee gitaristen kijkt. Wie al de synthesizers voor rekening neemt wordt nergens vermeld.
How To Let Go is een half uur durende verrassende luisterervaring die je 'open minded' moet ondergaan.