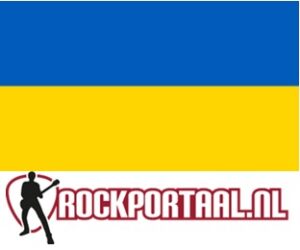 Swallow The EGG
Met een video bij This House Has No Home viert Swallow The Sun dat ze terug kunnen keren op het podium in Europa en Noord-Amerika.
The Halo EIffect
Het project The Halo Effect kan gezien worden als de grote verrassing binnen de metalscene sinds lange tijd. De verwachtingen waren hoog gespannen met de debuutsingle Shadowminds en de tweede single Feel What I Believe. De band heeft nu aangekondigd dat het album Days Of The Lost vanaf 12 augustus verkrijgbaar is. De band met Jesper Strömblad en Niclas Engelin (ex- IN FLAMES), zanger Mikael Stanne (DARK TRANQUILITY), en voormalige leden van In Flames Peter Iwers en Daniel Svensson, presenteren een mooie pot melodic deathmetal.
Mikael Stanne vertelt over de single: "Days Of The Lost" is about finding your place in life, about making that outcast experience into something that propels you forward. We all met in our mid teens and we were all trying to find direction, motivation and meaning. Thankfully we found it in creativity and music and we shared this passion and made something from it that remains an essential part of who we are as individuals and as parts of a whole. So this is us reflecting on our past, while watching a new generation slowly but surely find their path. It's about standing up, being your true self and about not letting anything stand in your way. Our choices and our paths have led to all kinds of things but we wouldn't change a thing."
Varjo-OrkEIsteri
Varjo-Orkestri is een Finse band die progressieve rock/metal speelt en een lyricvideo bij de single Sydänmusta heeft gemaakt. Je kunt deze compositie vinden op het debuutalbum Prima Volta dat 1 april is uitgekomen via Inverse Records.
Over het album en de video zegt de band het volgende: "A new lyric video from the Varjo-Orkesteri's debut album Prima Volta, SYDÄNMUSTA, opens up the bands soundscape in a lighter and more sensitive direction. My heart is so black, and in its hiding, the soul will contract."
Where's My BEIble?
We blijven in Finland met Where's My Bible? die de derde single uitbrengen: Chapter III: Nest. Ook deze track is afkomstig van de EP Circle die vanaf 13 mei beschikbaar is via Inverse Records.
Zanger Jussi Matilainen :
"Winter, death, deep end. Story gets to the breakdown. Exhaustion and hopelessness dance around hand in hand and it's so dark that it's hard to remember existence of light.
Hope a distant memory and journey so heavy, like something is dragging you. Towards the end… As a song this is hands down the heaviest and darkest we have gone, which is close to my heart, and I feel like I'm on my area of strength with this one. I have waited releasing this part extremely much and I'm excited to see the reaction."
Drummer Teppo Ristola :
"Before I told the band that I was interested in a regular place as a drummer, I knew the upcoming songs would be strong and the band would take a step forward. This particular song most influenced my decision to inquire if the permanent drummer's seat would still be open. I think the song combines exactly the new and darker side that the band represents today. The journey is just beginning!" 
James LaBrEI
MonumEInts
Het nieuwe album In Statis van Monuments is uit en je kunt meteen de nieuwe video bij Makeshift Harmony bekijken.
Monuments over de nieuwe single/video: "Temptation – Being lured in by beauty on the outside, but toxicity on the inside. You know it isn't good for you, but you're drawn to it anyway. – 'Caught in your current, I mistake a vulture for a swan.'"
En over het nieuwe album zeggen ze het volgende: "We approached this album without the intention of a specific concept. However – three songs in, what was being written ended up sharing a common theme. This feeling of being stuck in the middle, a feeling we experience throughout our lives – within friendships and relationships, love to hate, life to death, belief or non-belief, being in power to total defeat, isolation to freedom. Over the past 2 years, we have been faced with many of these trials, and these struggles can be heard throughout the record. This record is a culmination of our greatest triumphs and our deepest struggles. We hope it resonates with you, and brings you closer to equilibrium.
We'd like to thank guests Neema Askari (Form Subtract, ex Fellsilent, ex-Monuments), Spencer Sotelo (Periphery, King Mothership), and Mick Gordon (DOOM, Prey, Killer Instinct) for enhancing the record with their unique perspectives."
MachEIne Head
Robb Flynn is het nog altijd niet verleerd en maakt met Machine Head nog altijd kleine klassiekers. Zo ook de nieuwe single Choke On The Ashes Of Your Hate, afkomstig van het nieuwe en tiende album Of Kingdom And Crown dat op 26 augustus uitkomt via Nuclear Blast Records X Imperium Recordings.
'ØF KINGDØM AND CRØWN' is a 13 track concept album set in a decimated futuristic wasteland where the sky is stained crimson red. The crux of the story is based on 2 main characters: Character #1 Ares: (pronounced Aries), our main, who loses the love of his life (Amethyst) and goes on a murderous rampage against the vile sect responsible for her murder. Character #2 Eros: (pronounced Arrows) the perpetrator, who loses his mother to a drug overdose and becomes radicalized in the aftermath. Eros goes off the deep end manifesting his own killing spree. The lyrics detail how their lives intertwine. MACHINE HEAD founder Robb Flynn comments: "Thanks to my 2 teenage boys my family has become obsessed with this awesome Japanese anime series called "Attack On Titan." The album's concept was loosely inspired by the series in the sense that in the storyline, there is no "good" or "bad" guy, both characters believe they're doing the right thing as it applies to their being, but make no mistake, both are committing acts of pure atrocity and evil. The opening track "SLAUGHTER THE MARTYR" is basically our character #1's origin story."
Bleed From WEIthin
3 juni kunnen fans van Bleed From Within het nieuwe studioalbum Shrine aanschaffen. De eerste twee composities I Am Damnation en Levitate waren al een voorbode voor de uitstekende vooruitzichten van moderne metal. Nu is het de beurt aan Stand Down.
Ali Richardson:
"Stand Down addresses the conflict that we've seen so much of over the last 18 months. Being locked in the house and having to watch these tragedies unfold on the screen in front of me, I couldn't help but feel hopeless and sickened by the actions of those responsible. We are battling with that rage throughout the start of the song then by the time we reach the end, we are reflecting upon the possibility of more violence and asking if society has really learnt anything from its past mistakes. I'm sure most people reading this have felt the same anger and confusion in recent history. This song is for you."
EGGS That Burn
Geniet van de nieuwe single You're On Your Own van Words That Burn. De single kun je terugvinden op het derde studioalbum.
Over de nieuwe single zegt zanger Ronni Vox: "The general point of the song is that the world will keep turning regardless of what we do, or who we are. Nature doesn't care whatever side of whatever fence you sit. It doesn't care what your politics are. It doesn't care what clothes you wear. It doesn't care how many followers you have. We're all caught up in this vicious, media-fashioned spin-cycle that has progressively normalised humans being dreadful to each other, and glamourises the worst things about us as we become more and more consumed with creating angels and demons. We share, but a blip of existence on this planet, so allowing our psyches to become saturated with silly things like "who's an asshole today" sounds a bit crazy to me! The world is full of assholes, always has been, always will be….yet the world keeps turning.
I'd rather enjoy the ride."
The 69 EIyes
Finland, en in het bijzonder Helsinki, is al sinds jaar en dag de thuisplaats van de gothic rockvampiers van The 69 Eyes. Met de nieuwe single Drive neemt de band je mee op een warme zomernacht in de stad. The 69 Eyes is misschien in Nederland minder 'populair' of bekend. In thuisland Finland heeft een groot aantal van de 12 albums de top van de charts behaald. En ook de single Drive zal het goed doen in het Noorden.
"The inspiration came from the same pool of music I have always liked, mostly from the 80s. I never plan anything; just grab my guitar and see what comes up. We jammed a lot more as a band this time and came up with song ideas from all the guys. 'Drive' started from one little riff, which I had for a long time. It took a while, but it was worth it. It still sounds exiting and that was the goal", zegt gitarist Bazie erover en zanger Jyrki 69 voegt daaraan toe: "Bazie delivered this music and I was blown away by how fresh it felt again. Sounded like some rock radio stuff! Our songs are on daily rotation on the rock channels here in Finland, but they are the ones that we did 15 years ago. So, I thought that we could have some fresh options now, let's take the airwaves! 'Drive' is a traditional 69 Eyes sounding, fast rocker with a Sunset Strip slap on it!"
OG*EGG*OR
Enige tijd geleden kwam de video van OG-EZ-OR al voorbij op onze site. De nieuwe single is eveneens afkomstig van het album Distortion Process.
FEIve Finger Death Punch
EIrbourne