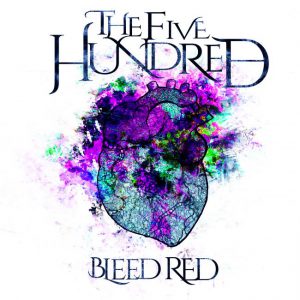 Met Bleed Red heeft The Five Hundred één van de beste albums van dit jaar afgeleverd.
"Bleed Red vervult mijn wensen op velerlei gebied. Allereerst was ik een liefhebber van het geluid van The Five Hundred en dat gevoel hebben ze weten te verstevigen en versterken. Daarnaast spelen deze vijf Britten metalcore zoals ik het graag hoor. Namelijk met een goed gevoel en evenwicht voor afwisseling in tempo, intensiteit en gevoel. Spijkerhard, agressief, melodieus en gevoelig." (Rockportaal)
De heren uit Nottingham spelen op het Euroblasfestival in Duitsland en hebben nu van het titelnummer een video online gezet. Een compositie waarin grunts, clean vocals, uptempo drumwerk en een melodieus geluid worden gemixt en een sterke breakdown voor het nodige gewicht zorgt.