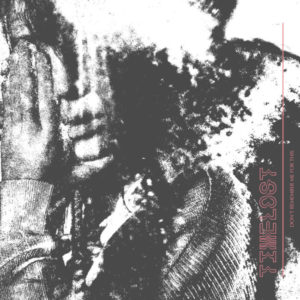 Timelost begon als twee metalheads die files uitwisselden en als band komen ze uit bij heavy shoegaze-grunge. Geen idee of dat telt als genre, maar het klopt wel. Je hebt op hun debuutalbum Don't Remeber Me For This de catchy snelheid en de bite van de Nirvana-grunge, maar dan met een sound die door de stofzuiger gehaald werd. Zelfs liefhebbers van postmetal en postpunk zullen dit weten te waarderen. Voor een Amerikaanse band klinkt het album Don't Remember Me For This dan ook heel Europees.
Referenties zat voor de sound, van My Bloody Valentine tot Slowdive, maar dan met een meer heavy aanpak en een opnametechnicus die ook al eens naar The War On drugs geluisterd heeft. Er zit een moderne twist in, maar het overheersende geluid is toch dat van de jaren '90. De lyrics en songtitels lijken dan weer uit de jaren '80 te komen: Nausea Curtains, Heart Garbage, Life Avoider en It Only Hurt Once maken meteen duidelijk dat het geen vrolijk verhaal wordt. Thematisch is dit album een bergje ellende met persoonlijke besognes, Weltschmerz en melancholie. Kwetsbaarheid komt regelmatig terug in al zijn facetten.
Golden Antenna brengt dit veelbelovende debuut uit op CD en vinyl en je kan het zelfs op cassette krijgen. Het vinyl is aan te raden, omdat je dan niet kan ontkomen aan de structuur in de volgorde van de tracks. Lysergic Days is terecht als single vooruitgeschoven, maar ook I Know Cemetries en Closure Is Expensive zijn knappe songs.