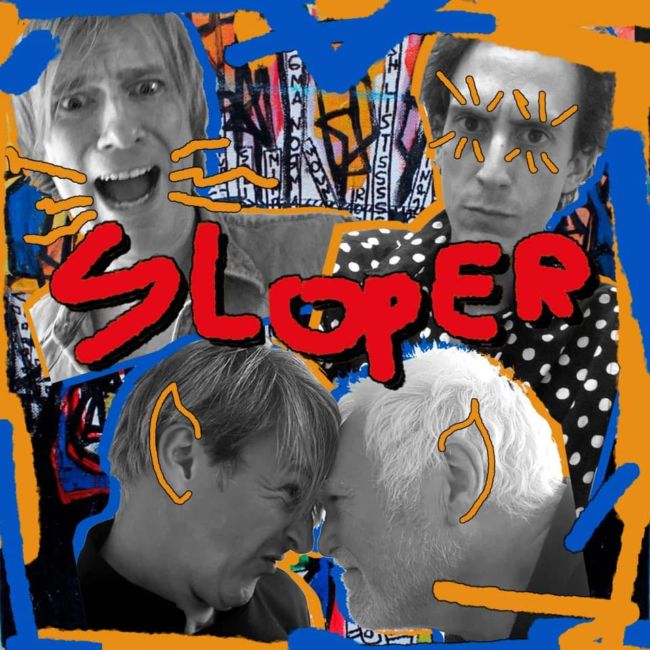 Drummers Cesar Zuiderwijk (Golden Earring) en Mario Goossens (Triggerfinger) waren al langer onder de indruk van elkaar en ronselden de Britse gitarist-zanger Peter Shoulder (Winterville, The Union en Silverthorne) en de Belgische sessiegitarist Fabio Canini om samen Sloper op te richten.
 
Hun eerste, veelbelovende single is I'm Alive, een bluesrock-cover van Johnny Thunders (niet die van de New York Dolls of de Heartbreakers). Wat je hoort zijn twee drums, twee gitaren en een heldere stem. Niets meer en niets minder. Jammer dat ze starten met een cover, dat wel. En – hoewel het slechts een digitale release is – wat een lelijk artwork.
Misschien krijgen we hun eigen werk te horen op de EP en het album dat we volgend jaar mogen verwachten bij Suburban Records. Live zal je Sloper aan het werk kunnen zien op Paaspop en ESNS.