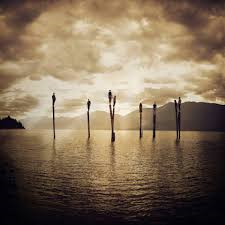 Ruim een jaar geleden bracht het Franse Klone het prachtige album Here Comes The Sun uit. Dat het akoestisch fier overeind blijft, blijkt uit de video's in dit bericht. Tevens kunnen we bekend maken dat de eerste drie albums opnieuw uitgebracht worden op vinyl.
KLONE have recently played 3 sold-out shows in Paris and Lille (France), opening for Anneke Van Giersbergen with an entirely acoustic set. The band performed acoustic versions of songs off 2015's critically acclaimed "Here Comes The Sun" and 2012's "The Dreamer's Hideaway" albums. The latter, as well as 2010's "Black Days" and "The Eye Of Needle" have just been released on vinyl for the first time, including some of these acoustic versions and other unreleased bonus tracks.
Get an impression of how well these songs work, even when stripped down to the acoustic core:
KLONE IMMERSION acoustic @ Paris
https://www.youtube.com/watch?v=f4U2mqUElLw
KLONE GONE UP IN FLAMES acoustic @ Lille
https://www.youtube.com/watch?v=m–OqYa1nEo
2015 saw KLONE take over the European prog scene with the mind-boggling "Here Comes The Sun" album.
"Dense, deep and unbelievably evocative, KLONE's fifth album is a thing of beauty", TERRORIZER cheered, "mature and measured in approach, this is undoubtedly KLONE's finest release to date" METAL HAMMER added, and for TOTAL GUITAR, KLONE are "possibly the best kept secret in France right now". METAL HAMMER (Germany) celebrated that "Klone can do what Opeth and Katatonia do", while Germany's leading prog magazine ECLIPSED made "Here Comes The Sun" their album of the year.
The band's 3rd album "Black Days", originally released in 2010, is a darker affair than the most recent offering… a wild melange of psychedelic rock, metal, heavy rock, grunge and stoner rock… Yann Ligner's haunting vocals and Guillaume Bernard's brilliant groovy riffs bring both Alice In Chains and Porcupine Tree to mind, and Björk fans will surely appreciate the stunning version of "Army Of Me".
With 4th album "The Dreamer's Hideaway" (2012), these self-professed King Crimson devotees continue the shifts towards a more elaborated and diverse sound, while also emphasizing the finer points of tempo and melody. Packed with surprises, the songs are compelling and boast a remarkable range and variation, but without ditching the signature elements of their sound: sharp, powerful guitar riffs, swirling and ethereal keyboards, and a crisp and dynamic rhythmic section.
Yann Ligner's vocal performance in "The Eye Of Needle (part 2)" inevitably brings Maynard James Keenan to mind. With an eponymous piece, divided in two tracks of 10 and 7 minutes, "The Eye Of Needle" EP is going farther than ever into psychedelia and heavy sound.
Klik hier voor meer info.