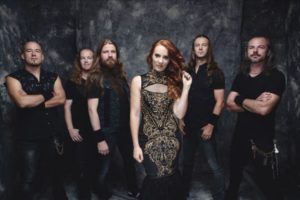 Epica laat met de studiovlogs liefhebbers een kijkje in de keuken nemen bij het opnameproces in de Sandlane Recording Facilities van het nieuwe album.
Ondertussen zijn we alweer bij het vierde hoofdstuk beland. Dit keer zijn de opnames van gitaar en bas het centrale punt in de vlog.
Bassist Rob van der Loo: "It is amazing to see how our 8th album is taking shape and we can't wait to share it with the world! In this new vlog you can see Isaac and me rounding up the guitar and bass recordings. Even though writing and recording an album like this takes a huge amount of work, dedication and time this video clearly shows you how much we love what we do.  Watch and enjoy!"
Het nieuwe album staat gepland voor de herfst van dit jaar en, hoopvol als we zijn, zal daarna een Epic Apocalypsetour door Europa volgen met Apocalyptica en Wheel.