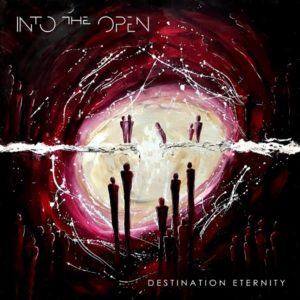 Begin 2016 sloegen Jan Willem Ketelaers (Ayreon, Knight Area) en Sander Heerings (The Dust Connection, Wane Of Summer) onder de naam Into The Open de handen ineen en creëerden van een intrigerend verhaal het conceptalbum Destination Eternity.
Naast Jan Willem Ketelears (zang) en Sander Heerings (toetsen) bestaat Into The Open uit: Robert Spaninks (The Last Element, The Dust Connection): drums, Ronald Martens (Up The Irons): gitaar, Martijn Balsters (The Dust Connection, Up The Irons): gitaar en Frank Strokap (Symphonic Rock Night): basgitaar.
Verder zijn er bijdragen van: Maria Catharina (Robby Valentine, Anyday): zang, Marcel Coenen (Ayreon): gitaarsolo, Kim de Beer (Symphonica in Rosso): viool.
Destination Eternity komt uit op 20 maart 2020. Hoe kan je het album nu al bestellen?
Een e-mail sturen aan album@intotheopen.nl.
Rechtstreeks bij Kroese Online.
Diegenen die het album als pre-order bestellen ontvangen het album al op zaterdag 29 februari 2020! En dat is een aanbieding die je maar eens in de vier jaar kunt krijgen.
Informatie over de band en Destination Eternity vind je op de website www.intotheopen.nl. Of dit nieuwsbericht elders op deze website.