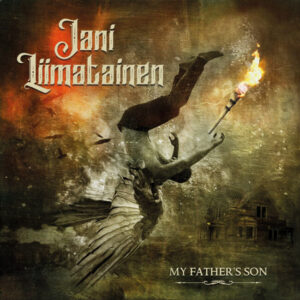 Op zijn nieuwste album weet gitarist Jani Liimatainen (The Dark Element, Insomnium) zich verzekerd van een grote schare aan vrienden die hem mee helpen.
Het nieuwe album is een veelzijdig album geworden, intieme nummers zoals The Music Box sluiten naadloos aan op symfonische rock zoals we dat kunnen horen in Side By Side of All Dreams Are Born To Die. Liimatainen zingt niet alles zelf, hij maakt onder andere gebruik van de vocalen van Bjorn Strid (Soilwork), Timo Kotipelto (Stratovarius) en Anette Olzon (The Dark Element) om maar eens wat namen te noemen.
Liimaitanen draagt zorgt voor de gitaar- en toetspartijen, en de programmering. Daarnaast spelen bassist Jonas Kuhlberg (One Desire), drummer Rolf Pilve (Stratovarius) en pianist Jarkko Lahti mee. Ten slotte zijn er nog toetsenist Jens Johansson (Stratovarius, Rainbow) en saxofonist Janne Huttunen die voor de nodige muzikale ondersteuning zorgen.
Liimatainen zit blijkbaar niet graag stil. Naast dit solo project maakt hij ook deel uit van de melodische death metal band Insomnium. Ook speelt hij in Cain's Offering en de symfonische metalband The Dark Element van zangeres Anette Olzon (ex-Nightwish). Het zijn bands die kunnen pochen op miljoenen streams op de digitale muziekplatforms.
Met tien uiteenlopende nummers brengt Liimatainen een uiterst aangenaam en melodisch album ten gehoren. Van stevige symfonische rock tot intieme, rustige nummers, er is genoeg variatie op het album dat bijna een uur aan muziek voortbrengt. Een uitdagend en interessant uur, dat dan weer wel.