Uit het door Bodewijn de Groot bezongen land van Maas & Waal komt Seven Thirty. Actief sinds 2015 met leden van The Breeze spelen deze heren pure, onvervalste ouderwetse hardrock.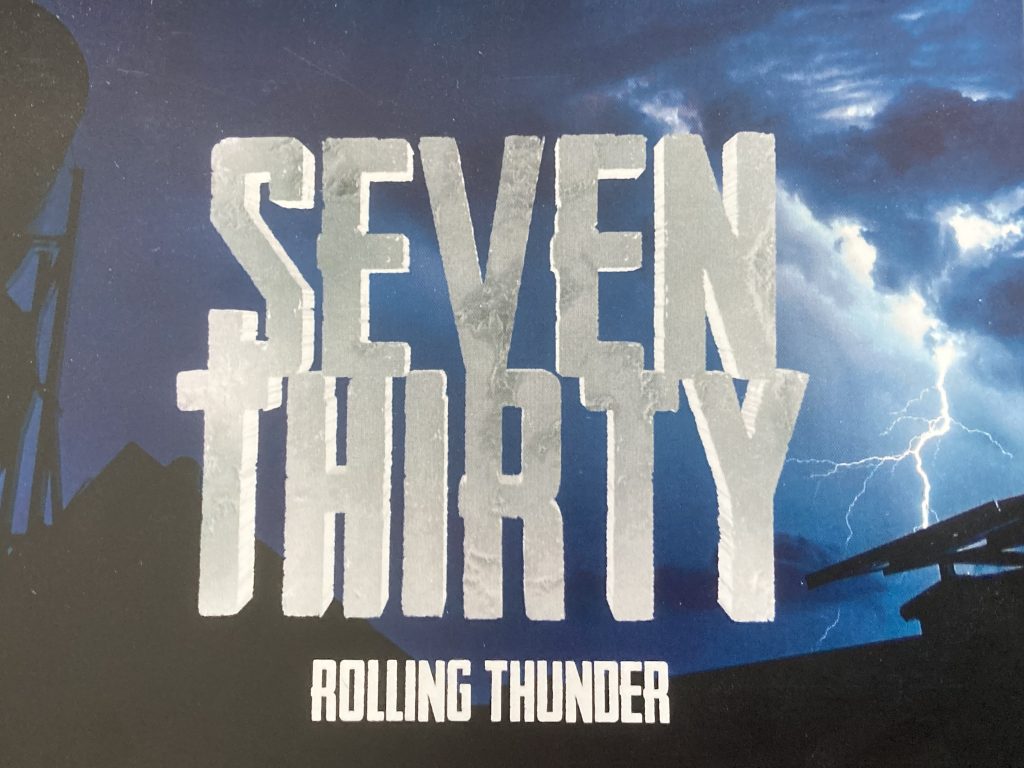 De toon wordt meteen gezet met Ready To Rock waar de intenties van deze mannen meteen kenbaar worden gemaakt. Daarna volgt meer in die lijn, maar wel met enige variatie. Zo is er de boogie van Working Man. Het positief klinkende Believe met een lekkere pompende AC/DC style riff. De opzwepende beat van Leaving doet sterk denken aan Motörhead. Back start met een lekker baslijntje om vervolgens weer Lemmy te eren. Sun Is Going Down heeft iets van een Southern rock vibe. Someday klapt er genoeg op dat we hier een moshpit op kunnen starten. Rolling Thunder klinkt met de eerder genoemde Motörhead en AC/DC invloeden als een visitekaartje voor de band. De bluesrock riffs van Watch Out glijden over in de afsluiter, Rivers Of Pain, een lichtelijk grungy semi-ballad die op het laatst in de versnelling gaat.
Deze plaat ademt het gevoel uit van een film als Roadhouse. De soundtrack voor knokpartijen in rokerige Amerikaanse kroegen. Rauw, klassiek en rechtdoorzee. Niet baanbrekend, wel lekker.