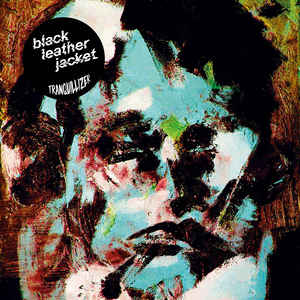 Single Village People van Black Leather Jacket was een dikke Stubru-hit in het voorjaar van 2019 en haalde de top drie in De Afrekening, de lijst met populairste singles van Studio Brussel, het Belgische equivalent van 3FM. Daarop volgde een drukke festivalzomer in vooral Vlaanderen, maar Black Leather Jacket is ook geen onbekende meer in Nederland. Ze speelden met hun mix van catchy garage, hitsige noiserock en psychedelische rock vorig jaar reeds op Left Of The Dial, Misty Fields en Epop en in een handvol zalen en clubs.
Hun debuutalbum Tranquilizer is al een paar maanden uit op vinyl en CD. Het aaneenrijgen van clichés in de muziek en de lyrics zoals op hun debuut-EP Criminals (https://www.rockportaal.nl/black-leather-jacket-criminals/) doen ze gelukkig niet meer. Bij die EP haalden ze de mosterd nog vooral bij The Hives en The Ramones. Voor het album kan je daar ook nog Oasis, Black Rebel Motorcycle Group en The Strokes bijrekenen.
Niet alle tracks hebben de explosiviteit en de branie van Village People en Western World (de knappe tweede single), maar scoren doen ze wel bij elke goede voorzet.  Ook op FFFreaks spelen ze mooi voetbal, maar dat nummer moet wat rijpen en is niet zo hapklaar als pakweg Euthanasia, A New Era Of Consumers of Intoxicated.
De wat meer psychedelische grunge van A Burnt Child Dreads, in twee delen, is een beetje lauw bij de eerste luisterbeurt. Geef het wat tijd en dan komt er stilaan meer diepte in en dan hoor je de netjes opgebouwde wall of sound zoals op Wonderwall van Oasis. Black Leather Jacket gaat verder waar SONS of Equal Idiots stoppen.  Ze pakken je aandacht met vlotte en gebalde garagenoise en verleiden daarna met breed uitgesmeerde ninetiesrock.
Op donderdag 16 januari staat Black Leather Jacket op Eurosonic. Daar cureert hun label Mayway Records een labelnight in De Groote Griet op de Grote Markt in groningen  waarop je behalve Black Leather Jacket nog zeker Heisa in de gaten moet houden. In april kan u de Zwarte Leren Jekker aan het werk zien op Ik Zie U Graag in Mezz (Breda).