H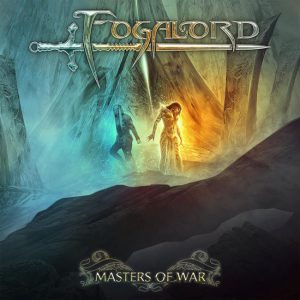 eerlijke symfonische metal op een conceptalbum uit Italië.
Fogalord bestaat uit zanger, toetsenist Daniele Bisi, gitarist Stefano Paolini, bassist Giuseppe Lombardo (ex-Myriad Light)  en drummer Nicolo Bernini (ex-Blaze Of Sorrow). De band kwam in 2012 met het debuutalbum, en nu is er dan eindelijk het langverwachte vervolg. De band heeft naast een nieuw album ook twee nieuwe bandleden ten opzichte van het debuutalbum. Bernini en Lombardo zijn toegetreden tot de band.
Het album begint met een klassiek getint intro, Il Raconto Della Tempesta. Voor de rest is het album het toonbeeld van symfonische metal, koortjes, muzikale intermezzo's, tempowisselingen van rustig naar snel. Er zijn folklore invloeden en er is zelfs een doedelzak te horen. Bisi en vrienden trekken alle registers open. Rising Through The Mist Of Time is eigenlijk het eerste nummer op het album, lekker bombastisch, lekker vol. Bisi zingt met een krachtige stem, bijna opera-achtig. Daughter Of The Morning Light heeft een pakkend refrein, Bisi zingt erg sterk in dit rustiger nummer.
By The Everspring Tree is een anderhalf minuut durend instrumentaal stuk muziek dat even alle rust terugbrengt na het voorgaande Masters Of War. Absoluut hoogtepunt van het album is zonder meer het langer dan twaalf minuten durende The Sword's Will. Rustige instrumentale stukken worden prachtig afgewisseld met stevige gitaar riffs en beukende drums. Er is zelfs een klassiek koor ingestopt, de band haalt hier echt alles uit de kast, erg goed. De band is absoluut geslaagd met dit album. Voor de liefhebber een absolute must, voor de geïnteresseerde een meer dan gemiddeld album. Er waren tijden dat de metalbands uit Italië Europa overspoelden, die tijd is geweest, maar Fogalord is een waardig vaandeldrager en houdt de traditie in ere.