De Belgische extrememetalband Mordkaul brengt een video uit voor Welcome To The Sixth Stage Of Grief.  Het is de eerste video van de band met het nieuwe bandlid James McIlroy (ex-Cradle Of Filth).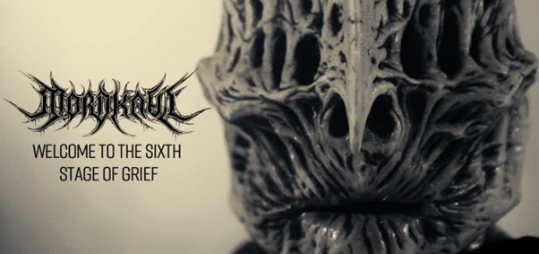 Deze track is de derde single van hun album Feeding The Machine – Part 1. Het vervolg daarop, Feeding The Machine – Part 2, komt begin volgend jaar uit. Deze single is in de teksten één van de donkerste in de geschiedenis van de band. "These lyrics describe the darkest of human emotions: the desire for revenge. How betrayal and grief lead to inhuman acts of  cruelty and violence. In the end, every human being can be provoked to cross the line where all humanity is lost to this vile and primitive lust for retaliation."
Je kan Mordkaul live aan het werk zien en horen op 11 november in Alkmaar, op het festival Herrie. Daar deelt Mordkaul het podium met onder meer Stillbirth, Kraanium en Brutal Sphincter.