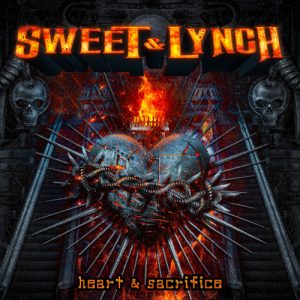 Vuige uptempo rock doorspekt met gierende gitaren en hoge uithalen.

Voor een derde keer bundelen zanger/gitarist Michael Sweet (Stryper, Iconic) en gitarist George Lynch (Lynch Mob, ex-Dokken) hun krachten. De eerste cd verscheen alweer in 2014, de tweede in 2017 en nu is er eindelijk een vervolg. En weer bewijzen de heren dat de combinatie van de krachtige vocalen van Sweet en het sterke gitaarspel van Lynch een ultieme combinatie is.

De eerste twee albums scoorden hoog in de diverse lijsten en een plan voor een derde album lag al lang op tafel. Toch werd het geheel vertraagd doordat de heren zich moesten concentreren op andere projecten. Zo bracht Lynch in de tussentijd drie solo albums uit terwijl Sweet er twee uit bracht. Daarnaast bracht Sweet ook nog eens drie albums uit met Stryper, dus echt stilzitten was er niet bij.

Lynch speelt ook in the supergroep Iconic met Joel Hoekstra (Whitesnake), Natah James (Inglorious), Marco Mendoza (Thins Lizzy, Whitesnake) en Tommy Aldridge.

Op dit nieuwe album wordt de line up compleet gemaakt door bassist Allessandro Del Vecchio en drummer Jelly Cardarelli. De twaalf nummers op het album zijn van de categorie stevige melodische rock. Een nummer als Miracle is een echte oorwurm, een lekker in het gehoor liggende rocker. Give It Up is minder stevig, maar heeft ook dat snellere ritme.

Het is niet allemaal van hetzelfde laken een pak. Rains Again is stevig en snel, World Full Of Lies laat rustige stukken afwisselen met sterk gitaarspel. De twaalf nummers op het album laten twee gedreven muzikanten horen die nog lang niet over de houdbaarheidsdatum heen zijn. Dit album gaat menig fan en liefhebber blij maken.