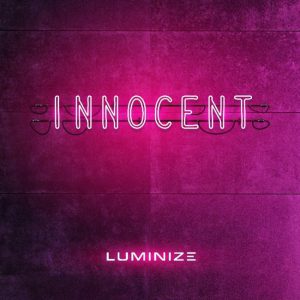 De nieuwste single van Luminize is verrassend.
Na de, onterechte, uitschakeling in The Voice Of Holland pakt Luminize de draad weer op. Er moet weer een nieuw album komen en dat betekent dat er ook nieuwe nummers moeten komen. Innocent is de opvolger van Follow You.
Innocent is misschien niet zo onschuldig als je denkt, de openingszin geeft wat dat betreft al vast wat weg. Af en toe een fout maken mag, dat doet iedereen wel eens. Het nummer zelf laat een harmonieus zingende band horen in een compositie met hier en daar wat elektronische invloeden. Het is geen stevig rocknummer geworden, maar live zal dit een echte meezinger gaan worden voor het publiek. Uiteraard is het even wennen, maar Luminize mag graag van bestaande verwachtingen afwijken. Na een paar keer luisteren is het nummer op zijn plek en blijft het hangen.
Het nummer is mede-geproduceerd door Tom Martin die ook al eerder samenwerkte met David Guetta, Tiësto en Martin Garrix.