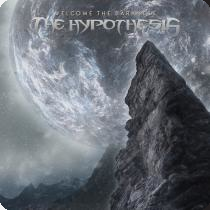 Na het sterke album Origin uit 2016 was het even stil rond The Hypothesis en dat is zonde want deze Finnen maken muziek waar ik zeer gecharmeerd van ben. De melodische deathmetal beheersen ze namelijk tot in de finesse. Om het wachten niet te lang te laten duren, lanceerde de band in januari als de single Illusion Now en nu is het tijd voor het tweede voorproefje van het nieuwe album dat langzaam maar zeker nadert volgens zanger/gitarist/producer Juuso Turkki.
"These two songs are perfect showcase of our musical transition meanwhile we engage the composing mode to get the second album done!" –
The Hypothesis komt in Welcome To Darkness meteen keihard binnen. Terwijl Lamb Of God ergens blijft hangen in stilzwijgen en het maken van een coveralbum weten deze Finnen met hun melodische deathmetal voor de nodige opschudding te zorgen. Als een onweersbui zetten ze in met een compositie die enerzijds sterk losbarst in strak en krachtig drumwerk en een scheurend gitaargeluid om gaandeweg de compositie geregeld even gas terug te nemen en met een verfrissend muziekbuitje de boel weer tot rust te brengen. Zanger Antti Seppälä zet in Welcome To Darkness zijn strot als een betonmolen open en klinkt overtuigend en ergens ook wat spanningsverhogend. Zeker in de wat rustigere stukken weet hij, los van de spanningsopbouwende muzikale achtergrond, je nieuwsgierig te maken naar wat gaat komen. En de verwachte en gehoopte uitbarsting volgt steeds maar weer en overspoelt je in een overweldigende deathmetaldeken.
De video laat nog even op zich wachten, maar om een indruk te krijgen van de Finnen toch nog even een ouwetje uit 2016.